Attendance excel template is a template which is built in Microsoft excel to fulfill the purpose of tracking the students, employees or attendants of the meeting, seminar or the party. The complete information of the attendants can be written in the excel attendance template and by taking a smart look on it, you may know that which attendants are not coming to attend the class, meeting or seminar. This is widely using template because it has a great piece of importance in all the fields there where is the number of attendants or workers are present to do their duties.
Benefits of attendance excel template
Teachers can keep the track of the attendance of the students and in case of more absentees, they can inform to the parents of the students. Payment schedule is also based on the attendance sheet of the employees and the progress report of the students of the college, school or university is assessed by looking at the attendance record. Keeping on the track of attendance could help you at the time of assessing the job performance on yearly or monthly evaluations. Attendance tracker of the employees or students help you to know about the persons attending the duty or class and also let you know about the number of people absent from the duty place or are at leave or sick as well.
Attendance template helps you at the time of evaluation of the progress report individually on monthly basis at the time of making the payment plan. It is an easy approach to meet the students who made excessive and unexcused absents throughout the stated period of time. You may categorize the students in different categories at the end of academic session whether they are regular, truant or make lame excuses to get the leaves from school or college.
Get attendance excel templates below
Attendance Excel Sheet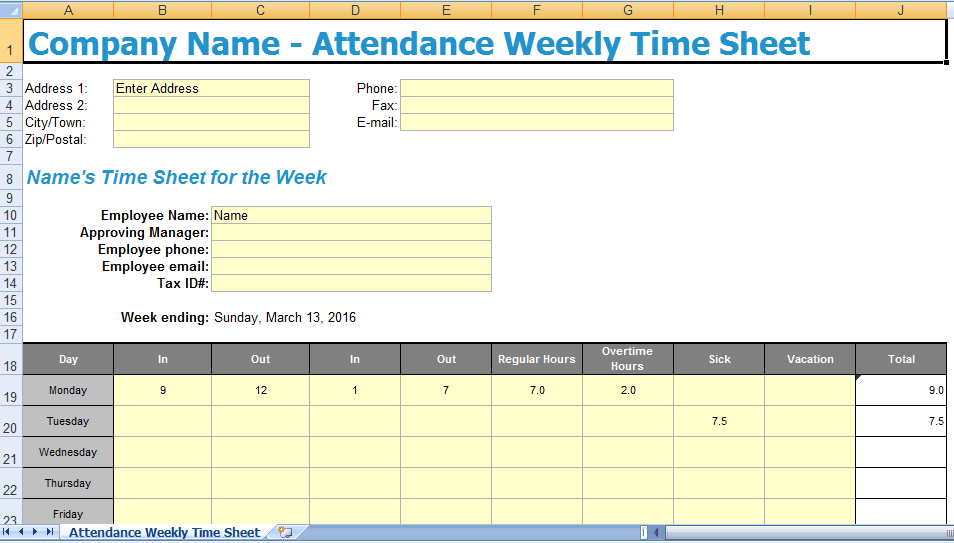 Attendance Sheet Editable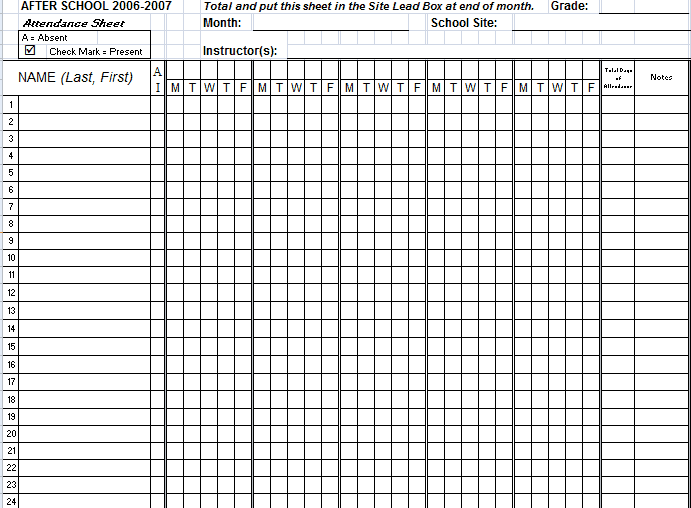 Monthly Attendance Excel Format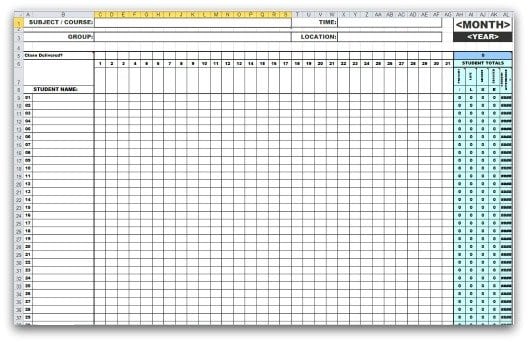 Class Attendance Excel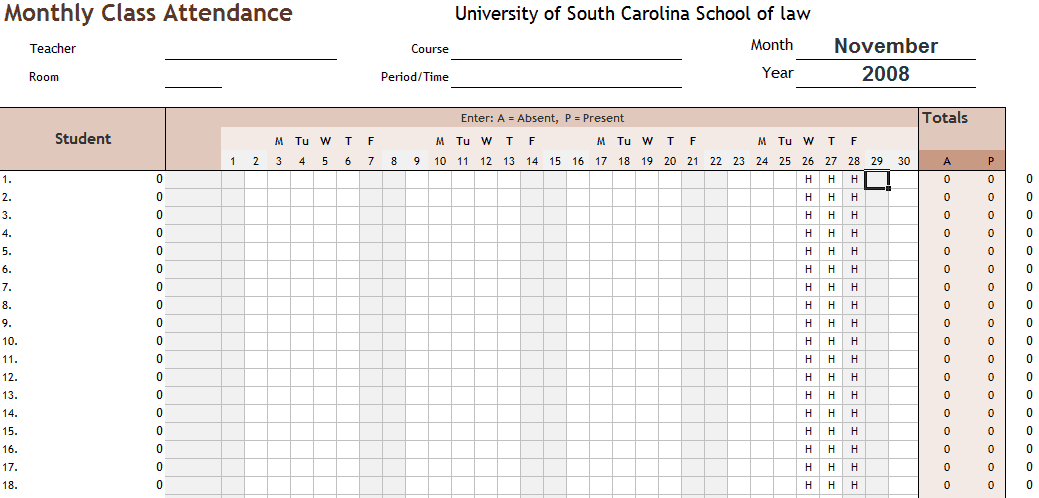 Training Attendance Excel


Attendance Sheet Printable

Attendance MS Excel