Is it your responsibility to manage and keep ready conference room for different business conferences and meetings? If so then you should use conference room schedule template to keep updated record of upcoming conferences as well as available dates to hold a conference. Conference room schedule provides a better and simple way to organize and manage conferences of the business or company. When all advanced conference room reservations are highlighted in the conference room schedule, the company or business can easily plan and schedule further conferences accordingly. Conference room schedule template is good starting point to make a weekly or monthly conference room schedule.
More about conference room schedule template
Conferences are held in almost all types of businesses and companies to discuss business issues as well as to give employees and management updates about various business activities. Majority of companies have their own conference rooms to hold conferences there and they also prepare and manage conference room schedules to organized different conferences effectively without facing troubles. If you are tasked with managing conference room then you need something professional and perfect to highlight reserved conference dates and timing so business management can choose a reasonable date or time to hold next conference or business meeting.
Whether you are the owner of a conference room that you are using for rental purposes or an employee of the company assigned to schedule the conference room, this editable and high quality conference room schedule template will work really well for you. It is just like ready to use document and you just need to add own details in it after saving it in your computer. You can also add or remove columns and rows in the conference room schedule template as per your needs. You can give the conference room schedule a custom and professional look using editing features of MS excel.
Download Free Conference Room Schedule Templates Here
Conference Room Schedule Sample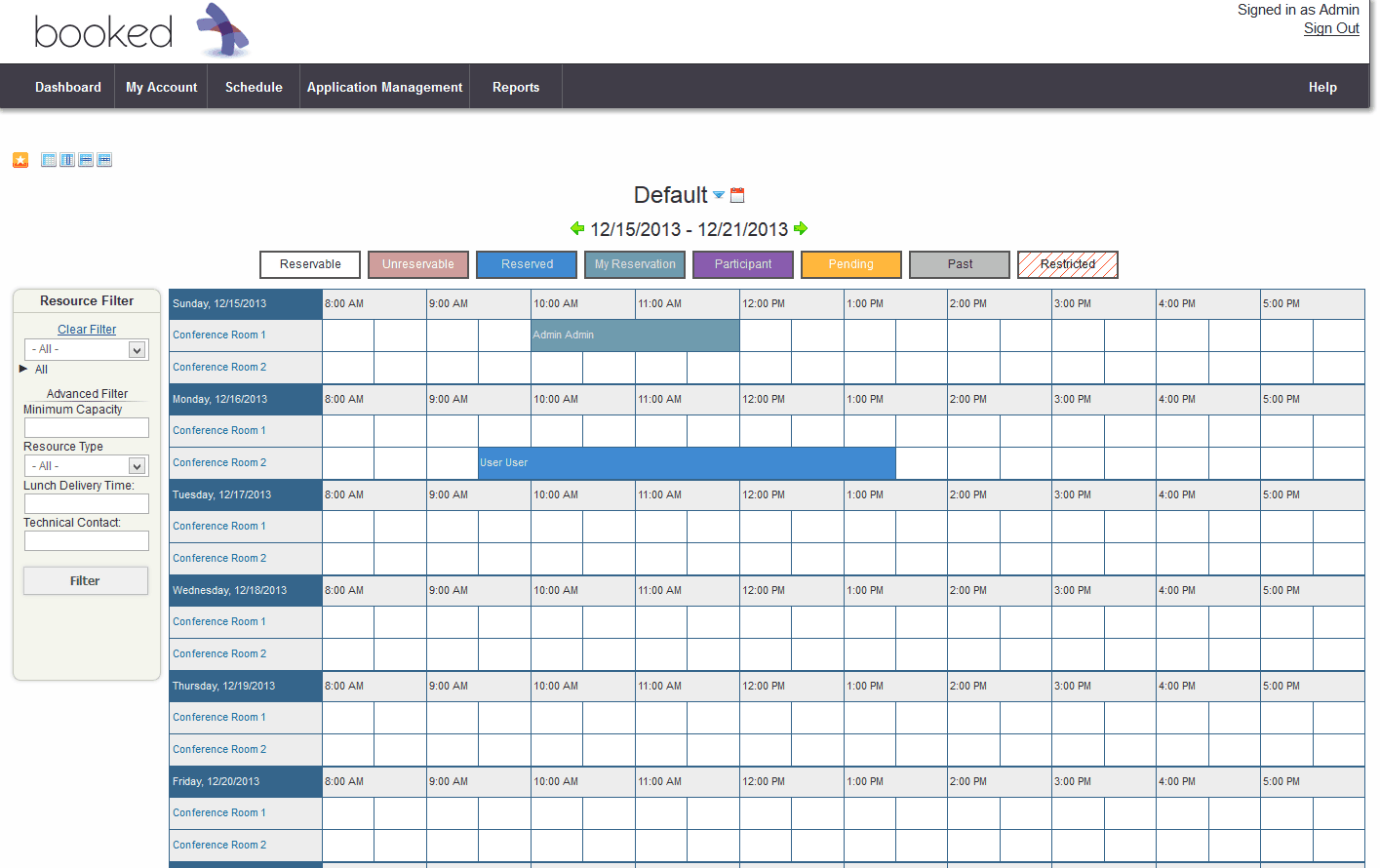 Meeting Room Schedule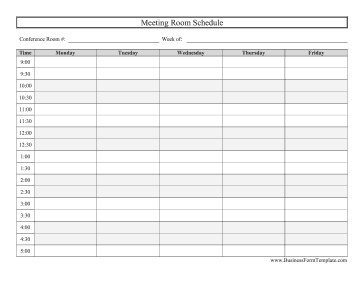 Conference Room Booking Schedule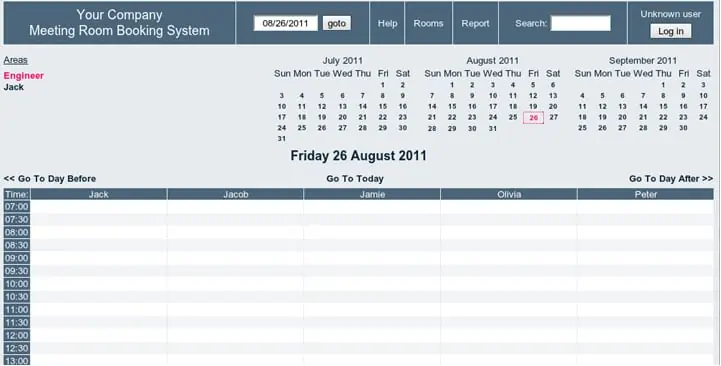 Blank Conference Room Schedule


Conference Room Calendar Sample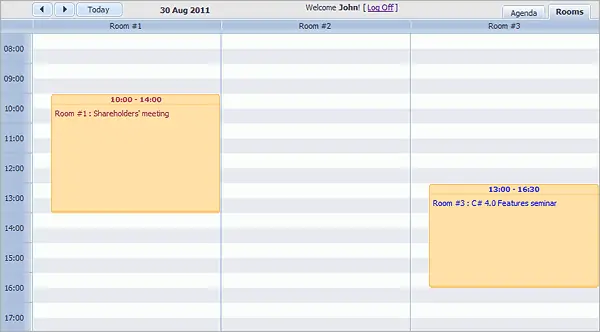 Conference Room Calendar Editable