To run a business, school, hospital or college in an organized way, you must have time cards for the employees or for the students to track their in and out timing. Then you will surely be able to have and to run a business or institution ideally.  With the help of free printable time cards, you may effortlessly enter the names of employees or students in the time cards and write about the working hours of all the employees or students individually working in your factory or seeking the knowledge in your institution.
Features of free printable time cards
The purpose of creating the time cards is to make your workers regular or responsible for the duty so that they come to the working place in time and do their duty with great interest and responsibility. The time cards may be on hourly, daily, fortnightly and on monthly basis. Time cards let you to record the working hours of the workers and make your task easy of making the wages of the staff at the end of the working period or month. Time hours may be divided in the specific intervals of time according to the situations of the tasks.
You can manage and make good use of your precious and valuable time by using these free printable time cards. Your time may manage in a very good way without wastage of any single second. Time cards help you to keep on track of doing the routine tasks as you planned for. These cards also have the segments or partitions by which we may also know about the in and out time of the employees. The time of entering the work place and the time of leaving the work place is recorded in the cards, such type of cards is used for the workers who are not permanent or on daily wages.
Collection of free printable time cards template is here
Monthly Time Card Sample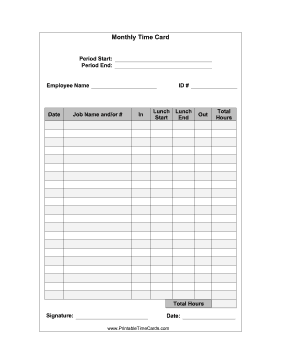 Employee Time Card Sample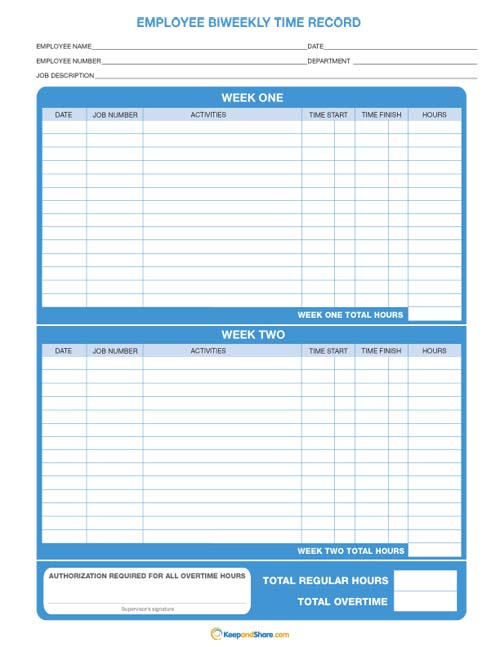 Time Card Printable Free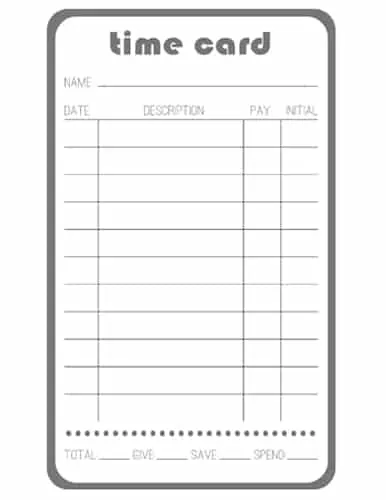 Time Card For Weekly Use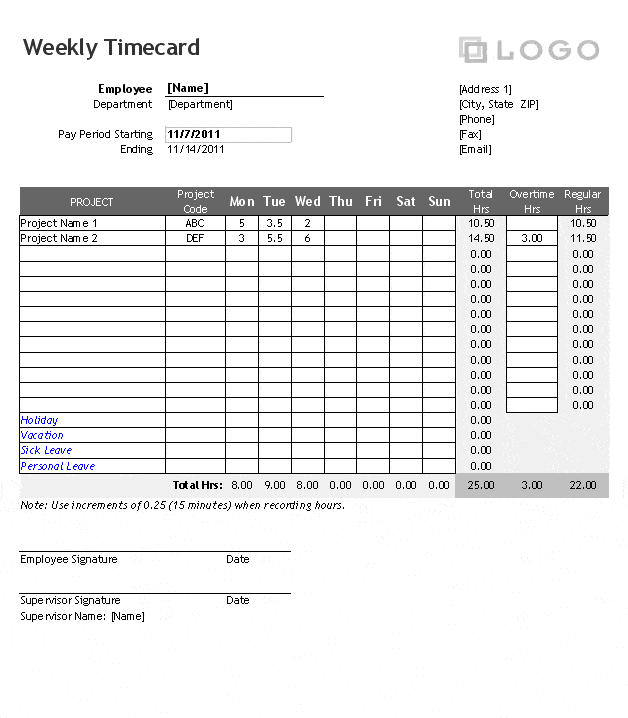 Weekly Time Sheet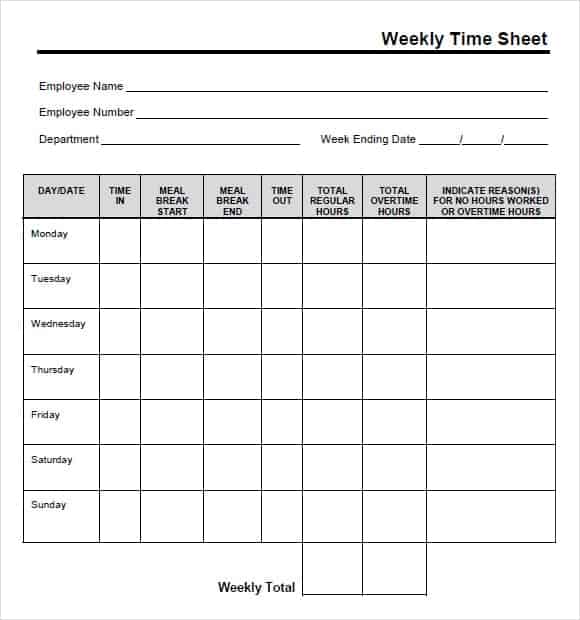 Blank Time Card Printable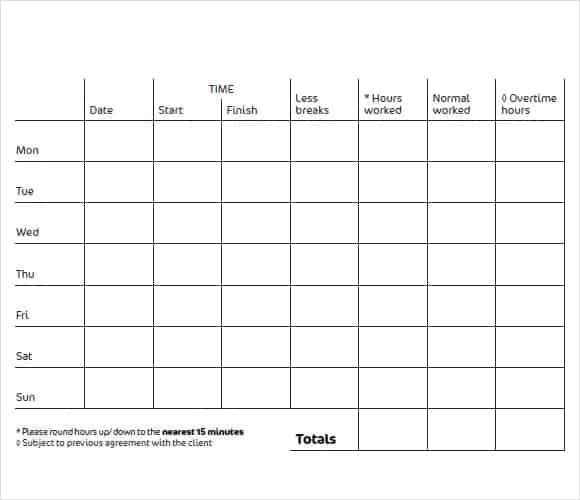 Daily Time Sheet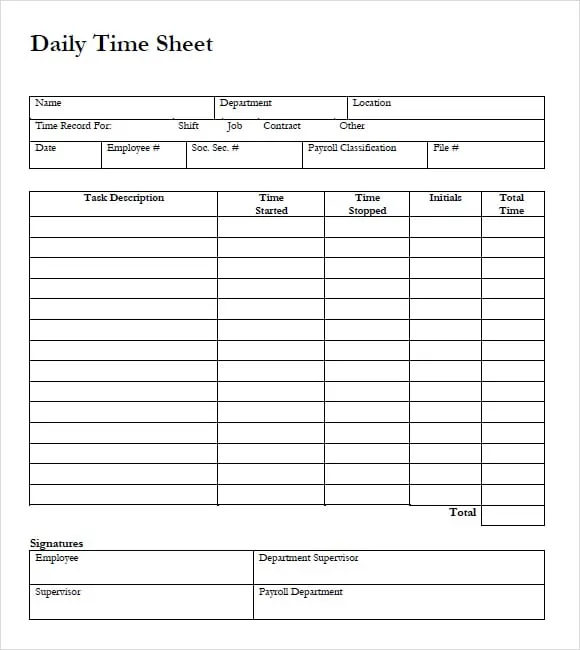 Excel Weekly Free Time Card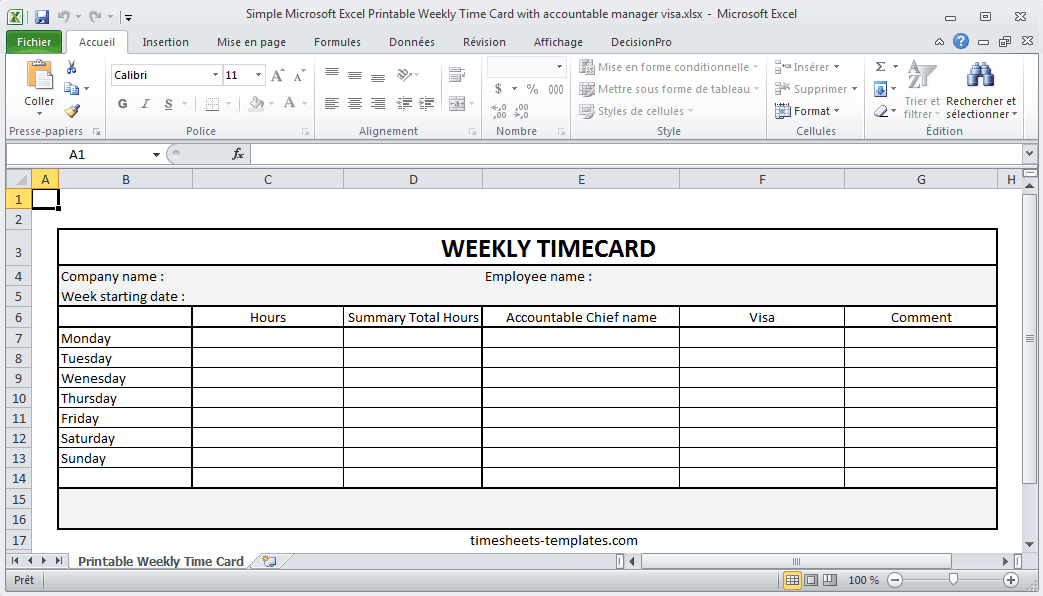 Time Card For Kids